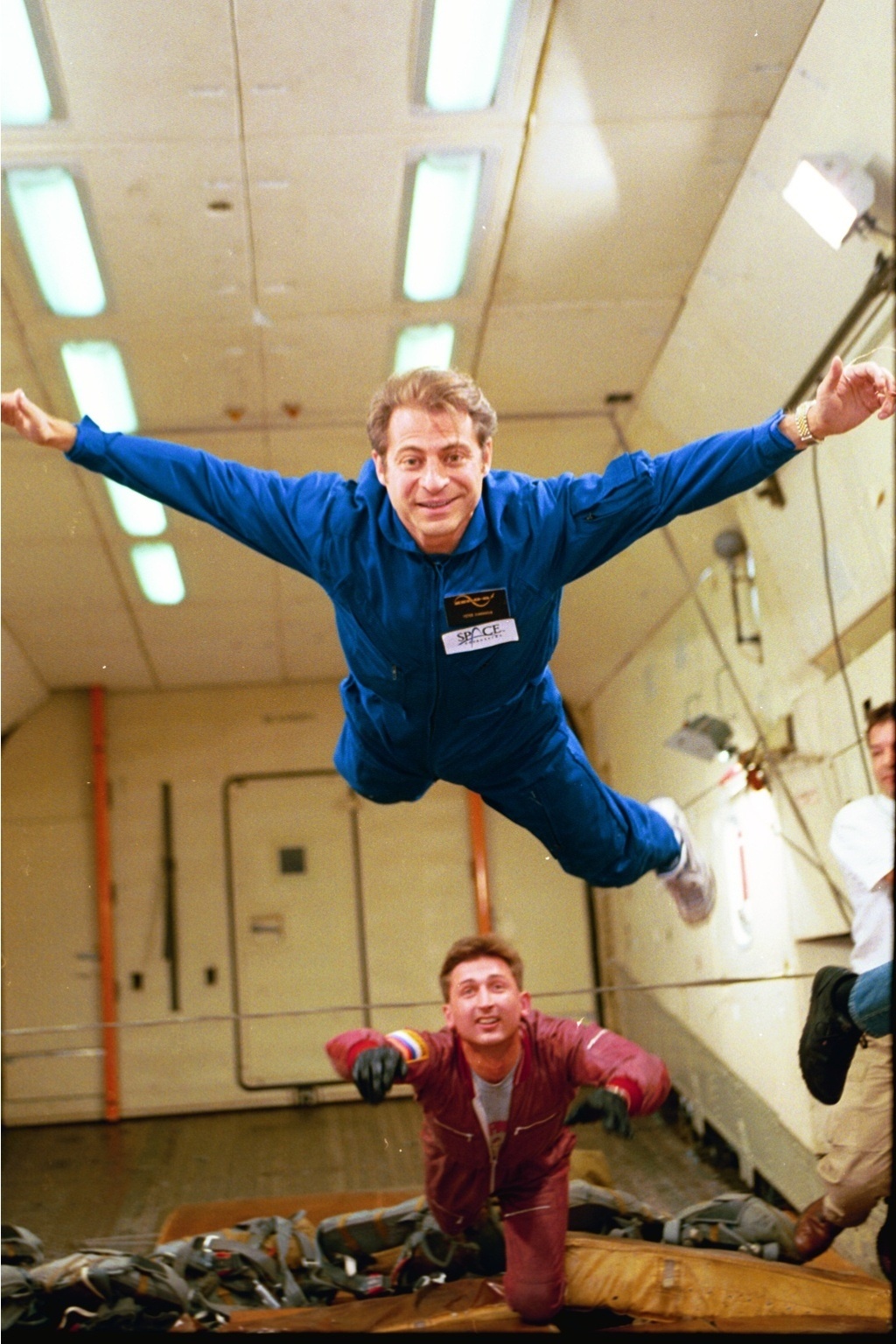 A man appears to be in zero gravity in a room which doesn't look like it could possibly be inside of an aircraft. If so, that's one gigantic aircraft, entirely unlike all the other photos of the "vomit comet" crafts.
It looks like a room in some kind of Earth-based facility. Do they actually have zero gravity simulation on Earth? I thought that was just science fiction? Or maybe it's possible, but still so incredibly expensive that they still use the "vomit comet" for the most part?
I found the photo on https://en.wikipedia.org/wiki/Reduced-gravity_aircraft while reading other Wikipedia articles related to space.